"The best audio I've ever heard in this park!"
Federico Tomas – The Abbey Catering and Events Design Co.
---
The following information is for couples who already have their Celebrant/Officiant and are in search of a park audio system. Couples searching for our Officiant & Audio package CLICK HERE.
Our professional battery powered stereo audio system meets the requirements of your San Diego Shoreline Park Use Permit.
Ceremony Music: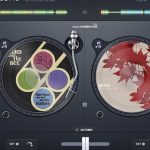 Don't pay extra to have your D-Jay leave the reception site, drive to the park, set up and break down an additional sound system just to play 3 songs! We've got this covered!! In addition to your ceremony music, we have pre/post ceremony music for your guests as they arrive and depart. In most cases, this saves our couples hundreds of dollars.
Professional Microphones: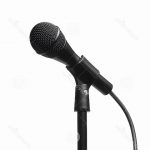 In addition to the Officiant Microphone, in the event you're having a friend or two provide readings at your celebration or maybe a vocalist upon request, we can provide an additional vocal microphone. Our system also comes complete with "anti feedback control" to avoid those embarrassing screeching moments.
Ceremony Musician: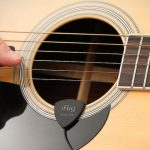 In the event you're having live music for part of your wedding ceremony and they have their own instrument pick up mic, they're more than welcome to plug in to our system complete with tone, reverb and wide delay effects to give full sound throughout the area rather than just on one corner. (Many musicians have told us they went out and bought this amp!
NO additional charge!
1/4 inch connection to our system required by your musician
Videography Audio:

Are you planning to have a professional wedding videograher on location to capture your special day? Our system provides a stereo or mono DIGITAL output as a backup to their systems and we're happy to offer this output as their primary or as a secondary source of auido!
NO additional charge!
1/4 inch connection to our system required by your videographer
$325
Here's what's included:
Equipment Set up & Break Down
Audio Engineer to run system
Stereo sound system that meets permit requirement
Microphone with stand at the altar
Microphone with stand for reader/vocalist (if requested)
Pre-ceremony music for guest arrival.
3 songs for your ceremony – Contemporary or Traditional Processional, Bridal Entrance and Recessional provided OR You may provide Processional, Bridal and Recessional music (on digital delivery device such as an iPod, iPad, iPhone, etc.***) and someone to play the ceremony music.
Post-ceremony music following recessional.
Full stereo/mono digital output for Videographer
Input for instrument (includes Tone/Reverb/Delay effects)
*Travel fee may be added based on ceremony location.
To request our Park Audio System and check for availability, please fill out the form HERE.
*** Couple must provide cable from your music delivery system to our audio system connection of mini jack (Headphone) or Stereo RCA.
---
Some D-Jays know what the rules and restrictions are and will still "sneak in" a gas generator or portable 120V Battery pack (which is prohibited)…. Keep in mind that if caught by the park ranger, the fine is issued TO THE COUPLE, the permit holder – not your D-jay.
---